8 tags
Poetic Justice →
2 tags
Replenish
What does that mean to you? http://bit.ly/nT2kUB
8 tags
Are you living a life, set free?...
…because I'm not always. I'm not often. Confession of truth.  Today's prompt came inadvertently. But my hands pulsate my blood pressure in the certainty that I needed to think on this today…I needed to become aware again. While truth is freeing, speaking it can sometimes be enormously unnerving.  "Are the Chains really gone?"
8 tags
The Discipline of Joy
Think of something you love. Your favorite act - a passion in your life. Have you ever let it fall away? What have you done to get it back?  I seem to let loose that which ties me to life, so often. I rob myself of joy, delight, growth… I need to return to my soul's home…the birthplace of my hope. As such, I need to apply discipline where a free-flowing ease once reigned. If...
10 tags
Yes it is. :) I will always have this tradition of...
5 tags
Raised
So I watched the movie Country Strong tonight. It's been a while since I connected that much with my Texas spirit. I don't have experiences like the movie had, obviously. It wasn't about relating to the experiences. It was about the emotion of being from that fabric. I remembered what it is to come from where I do, and how that plays a part into who I am and how I grew.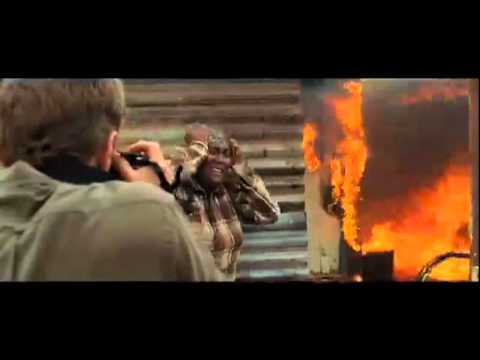 8 tags
The Rush
Endorphins can come through completing a writing or editing assignment? Yep, I was wired that way apparently. Even if I'm hemming my way entirely through it, when even a draft is completed, I get this surge of joy that is like nothing else…hmm.
4 tags
(Re)flection →
6 tags
8 tags
Living Proof
This morning, through the (re:) series devotional, I was given my food for today. These words from Paul to the faithful members of the church at Thessalonica, will be my constant nourishment today. May they strengthen you as they are me. "We urge you, brethern, admonish the unruly, encourage the fainthearted, help the weak, be patient with everyone. See that no one repays another with evil...
I have this on my mind tonight...
"Two are better than one because they have a good return for their labor. For if either of them falls, the one will lift up his companion. But woe to the one who falls when there is not another to lift him up."  ~ Ecclesiastes 4:9-10
12 tags
Our contribution to fight global poverty and...
Did you know that the International Affairs budget  (which is just 1.4 percent of the total federal budget) provides critical, life-saving assistance to combat extreme poverty, hunger, child mortality and diseases like AIDS and malaria?  A robust budget for these programs demonstrates who we are as Americans (as well as how those of us, who believe in Christ and strive to follow Him, should be...
6 tags
"Dreadful will be the day when the world becomes contented, when one great..."
– Phillips Brooks
8 tags
Receive
Why is it that no one seems to warn you how painful it can be to let others in? I'm not speaking of the pain that can happen through loss or betrayal or conflict… …No there is also a pain I've found in letting others help; letting them in to the room where all the broken pieces lie, where disarray reigns and nothing is in its place. Outsiders see these "behind the wall" places and a mix of...
The terror of truth….
Jesus loves design: Do you want to be a Swiss Army... →
This is a beautiful, raw post from my friend John Emery. Read it, the words are relatable in so many ways… jesuslovesdesign: Someone warned Elyse and I about doing ministry work our first year of marriage. Not that doing ministry together would tear us apart, but that we'd become so busy that our newly formed marriage would become bland. Don't get me wrong, we're both incredibly happy...
A short primer on becoming a writer →
fernandofrench: Step 1: Quit job. Step 2: Write novel. nickmiller: I quit my job. It's quite a bold move but I feel it's what I had to do. I have been writing since I was a child, but it wasn't until recently that I realized I wanted to devote the rest of my life to writing. This realization is in part owed to the reaction of my Tumblr family toward the…
4 tags
Car Shopping →
C'est la vie…Any insight or insider info is greatly appreciated. Thank you!
The genuine kindness and compassion of another - even through the smallest of acts - is enough to cast any amount of pain or sadness away, to the ends of the earth. 
"Prayer is the lisping of the believing infant, the shout of the fighting believer, the requiem of the dying saint falling asleep in JEsus. It is the breath, the watchword, the comfort, the strength, the honour of a Christian. If thou be a child of God, thou wilt seek thy Father's face, and live in thy Father's love."
Decisions are not meant to be arduous. For we have true wisdom at our fingertips. From lips to inclining ears, present your requests. He will make His way known: "This is the path, walk ye in it."
I have just been knocked violently off of my feet by Christopher Harvey. Soul shaken in effectuation! (referenced the incorrect poet before)
7 tags
John Emery Music →
Um….Listen up everyone!! Only $163 more! And 8 whole days. This CAN be done. Be a part of something amazing. See how God can use the gifts He gives His children, and how He can increase the faith in us through seeing His provision and care.  Take a look. Don't be shy. You'll see how much of a lasting reward it is to be a part of something bigger than a person. It's as...
Writing from an amazing gift that arrived today from a generous soul who literally wouldn't take no for an answer. Nathan, I still feel guilty and undeserving, but I am abundantly grateful. (Sent from an iPod touch that somehow is mine.)
2 tags
Always time for Tea
Just found out that things are starting a little later than I thought. Hopefully by this picture, you can see how upset that makes me. ;) Organic Mango Ceylon Tea. Y-U-M.  Love: Cozy corners
5 tags
As graceful as a tide
My feet left my bed.       One of the first thoughts I had, and thus achingly prayed was :                  "God get me through today!" I believe, in order to survive, I need to pour this out in a resounding cry - each and every day. Legitimately. In - order - to - survive. "This life with move you with every step outside. It's alright, it's alright my arms...
tumblrbot asked: WHAT IS YOUR EARLIEST HUMAN MEMORY?
10 tags
No substance lives in materialism. No joy comes from "owning". No property encompasses all there is to life. There are greater tangibles to hold onto. More comfort in the surrenders. 
Seeking up: Them, Us, We – and Tucson: From Tom... →
"We the people. And we the people must, together, call out those who twist our troubles into hatred."  This is…true. seekup: I heard Tom Ashbrook speak on the radio yesterday as I drove home from work. I respect him as a journalist and what he has done on his daily radio show on WBUR where he introduces a topic and moderates a discussion on an issue where both sides are...
4 tags
Watch
These were amazing words. I've always enjoyed John's banter and light-hearted reporting. I respect what he did here, all he said. I just encourage you to take a little less than 10 minutes and watch it. "I refuse to give in to that feeling of despair. There's light in this situation. I urge everyone: Read up about those who were hurt and or killed in this shooting. You will...
6 tags
5 tags
Take a look at the bottom of my new design layout. Bottom left hand corner. Yeah, you should click on that and visit. You'll be glad you did. :) Support an artist! 
3 tags
Live, Love, Give
If you haven't been made aware of a movement called "Live, Love, Give"…now's the time. Use the link. Read up on it. Get on the bandwagon of choosing to live a life of purpose. Choices matter. They exist in countless opportunities each day.      CHOOSE to Live     CHOOSE to Love     CHOOSE to Give Find out what it's all about… 
10 tags
The things we can't control…the pain in others' lives…it can be the heaviest weight to bear. But the awe lies in seeing the darkest, most wretched pain fall to the foot of the One who ASKS for it all. I constantly try to hoard the jagged bits of brokenness, hoping to somehow control the "fix". And all I get instead are slices are shuffled pieces still. Give it...
"I know Jesus is the Good Shepherd. He is also the perfect Gardener. He plants me..."
– Sunny Shell @ (in)courage
"Not all who wander are lost."
– J.R.R. Tolken (via ohmygrayson)
9 tags
10 tags
4 tags
Leurre
        Something seemingly small. A delicate illumination. A portion which in reality, is a mere decimal of the whole. That which seems to be easily understood, has prodigious detail beneath the surface. When I think I grasp realities, truths, semblances of how things are - how they churn, I discover that there is an abundance left to learn. Like this iceberg, like we learned in grade school,...
I will always remember the whirlwind that was this year's Christmas….
6 tags
During times such as these, one is truly able to see the support in her midst.      The joy of living in Christ is that the LIVING never ceases. The LOVE renews in constant supply. The weary never overstay their welcome in REST.  How marvelous! How wonderful! And my song shall ever be. How marvelous! How wonderful! Is my Savior's love for me.
6 tags
6 tags
From Worthless to Value
To take stock in that which truly matters…     the joys and 'treasures', over the insignificance and disappointments… to allow a daily dedication to living a Philippians 4 lifestyle (particularly v.4-8)…          these are all steps. Small. Intentional. Pertinent steps to GROWTH. …growing in the faith, hope, and love that never ceases.               It...